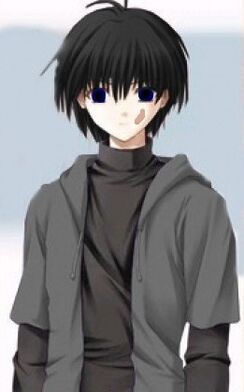 Aiden is the middle child and only son of Blue Launch andAndroid 27 . He is stubborn, observant and quiet. Like his father and older sister he is a fighter. He is 1/2 Human and 1/2 (Humanoid) Android, she looks human. He is looks up to his older sister Celia and he does his best to be a good role model to his little sister Suriana. Aiden meets and later falls in love with Devon. The two date for a few months then take a cross country trip on that trip they eloupe. A year after getting married they have a baby girl they name Claire. Aiden loves her family very much and would do anything at all for them.
Ad blocker interference detected!
Wikia is a free-to-use site that makes money from advertising. We have a modified experience for viewers using ad blockers

Wikia is not accessible if you've made further modifications. Remove the custom ad blocker rule(s) and the page will load as expected.