Byran is the adopted little brother of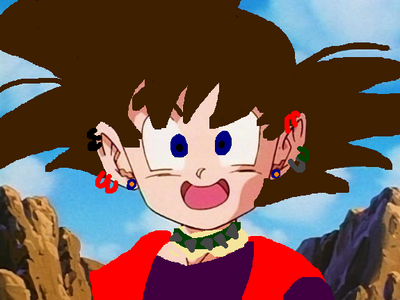 Alyssa
.
Alyssa
found him badly wounded and laying face down on top of his dead little sister. She is shocked but she takes him back to her home near East City. He wakes and she tells him what happens and he then asks
Alyssa
what happens now. She offers to take him in and he says yes. He slowly settles into his new life with her.
Byran's Power
Edit
Byran is slow to fighting but he is good at it. He loves to spar with Android 0 (Neka) and Alyssa. He has only one -kinesis power and that is Pyrokinesis. Pyrokinesis allows him to be able to control fire. He is not very powerful but he helps every way he can.
BYRAN AND EBONI ARE NO LONGER A COUPLE BECAUSE THEY ARE TECHNICAL COUSINS. THE FOUNDERS OF MAJA FUTURE DECIDED THAT HE WOULD INSTEAD FALL FOR ONE OF HANH'S ANDROIDS HER NAME IS Android 0 (Neka).
Byran meets
Android 0 (Neka)
when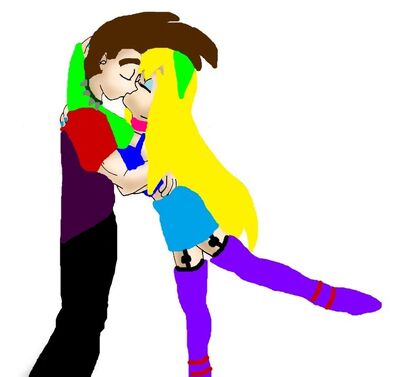 she is nearly destroyed by Z2. He takes her to
Pariah
's hospital and he helps her heal. Her ear was torn by he knew just how to fix that. He asked
Pariah
if she could put in an earing to make the ear look less damaged. She agreed and she put the earing in. Neka was grateful to him and she even developes a little crush on him. She falls for him and after that she works to win him over, and though he fights it she succeeds.They marry when they are 16 and Neka finds out she is pregnant on her 17th creation day (like an android birthday), it is a baby boy and they name him
Alec
.
-He is 18 when Alex is born
-He got the choker from Alyssa on his 7th birthday
-He had amenesia for 3 months before he rememebered what happened to him and his biological family
-Has Pyrokinesis
-Has bright red ki