DBZ Maja Future
Edit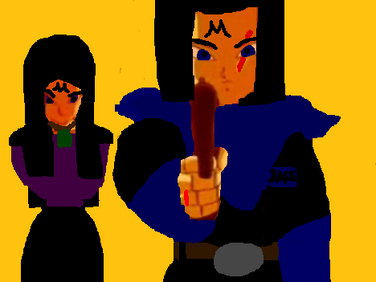 (:Maja Future Introduction:)
Hi this is Shygirl2118 or Shy and welcome to DBZ Maja Future. It is Dragonball Z fanfiction. Read this and visit the How to Join page. Hope you enjoy.
=Note: U have 2 watch the Dragonball Z series b4 u can understand this fanfiction about the DBZ Maja Future.
Edit
So if you have any questions or want to join message me or my sisters on our wiki accounts or on our shared e-mail Animefreak.nani@hotmail.com].
THE PICTURES WE FIND FROM THE INTERNET, WE DO NOT 'OWN THEM. ALL CREDIT GOES TO THE ORIGANAL OWNERS. I DO NOT OWN THOSE PICTURES!
(=Thanks =)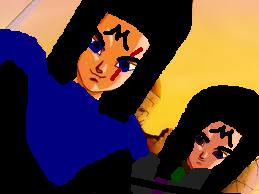 Maja Future Story Flashback
Edit
The Maja timeline is very simillair to the normal DBZ timeline. Although there are some things in the Maja Future that are differernt from the original DBZ timeline. For instance Goku has another daughter named Talina and she and her partner Jace go Majin after fighting Babidi in hell.
Ok so let me back up anyways the story goes like this Android 17 and 18 reck the future then they get stopped by Dr.Hanh's, Dr.Cris and Crisis's androids. Along with the help from the Z-Fighters they were able to ban together and stop the androids. Talina, Goku and the Z-Fighters also destroyed Cell as well. Many peaceful years passed then Babidi showed up with Majin Buu. The same events played out meaning that Goku and Talina defeated Buu with a spirit bomb and so on.
Anyways many years later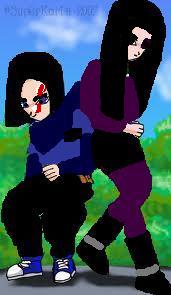 Talina
and
Jace
were called to hell to take care of
Babidi
because he was causing trouble. Once they arrived they expected it to be easy but something was wrong. Suddenly she and
Jace
couldn't move and then they were hit by several ki blasts. Once they were freed
Babidi
spoke up and then hit
Talina
with the Majin spell.
Jace
's fate was no different and they both became Majin. They are the two most powerful people on the planet were now under the control
Babidi
. Then he instructed them to go and take care of the humans and the
Z-Fighters
. They did and that sent the world into chaos again. ****Pause****
Hope u enjoyed the Maja Future and hope u join. See u soon.
if u have any ?'s please contact myself or my sisters.
My big brother CI's account: ShadowCreature2118
My big sister EJ's account: EJ.Baby2118
My big sister Snow's account: Nanigirl.is.shy
My big sister Talina's account: Majintalina2118
My big sister Asper's account: SaiyanPrincess2118
My account: Shygirl2118
=) PEACE!!!!!!!!!!!!!!!!!!<3