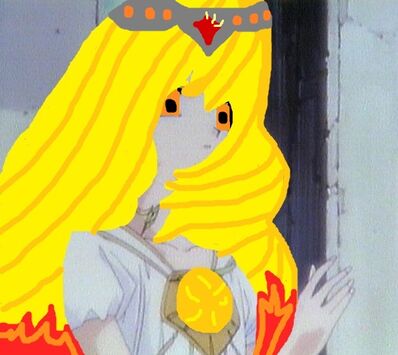 Fira is the youngest of King Orodon and Queen Mininsa's twins. They are the first Brace of the Crown on Planet Orodon, after the planet is destroyed they move to Mininsa where they continue to rule as the Brace. Fira is kind, caring and she would do anything for her people. She helps out a lot with financially and she also does a lot of home visits to see the people she's helped. She is always walking directly behind her father in the march with her twin brother Phoenix at her side. She would do anything for her twin and she is closest to him. Fira is often involved in the desicions that concern the people because she is almost like there spokesperson. She is always welcomed by people and she understands them the most. Fira is a kind and good person and she is loved all over the planet.
Ad blocker interference detected!
Wikia is a free-to-use site that makes money from advertising. We have a modified experience for viewers using ad blockers

Wikia is not accessible if you've made further modifications. Remove the custom ad blocker rule(s) and the page will load as expected.