Ian is quiet, kind and he is very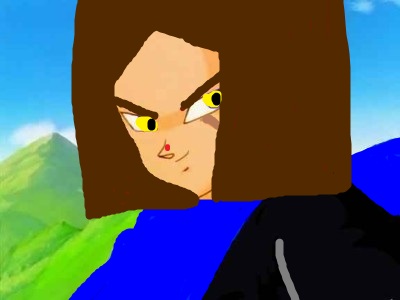 together. He is good at keeping his composser and he is very strong. He is a fighter and he would do anything to protect his wife
Kakira
and his children
Kirsten
and
Demia
.
Ian's Powers
Edit
Ian is a mental and a physical fighter. He has Dracokinesis and Terrakinesis. Dracokinesis allows him to be able to control and bend gases/vapors. Terrakinesis allows him to be able to control and bend earth. Ian is an incredible fighter even though he is a human and Kakira says he is a saiyan in a human body.
When Ian first joins the Z-Fighters, Kakira arrives on Earth. They have an instant connection and soon they are daitng. After 2 years they get married and they have 2 daughters together; Kirsten and Demia. Ian loves his family and he would do anything to protect them.
Personality
Edit
Ian is kind and caring. He is quiet, keeps to himself and he is good at keeping his composser. He loves fighting and he would do anything for his family.
-Has blue ki
-Is a human
-His most dormant power is Kromokinesis
Ad blocker interference detected!
Wikia is a free-to-use site that makes money from advertising. We have a modified experience for viewers using ad blockers

Wikia is not accessible if you've made further modifications. Remove the custom ad blocker rule(s) and the page will load as expected.