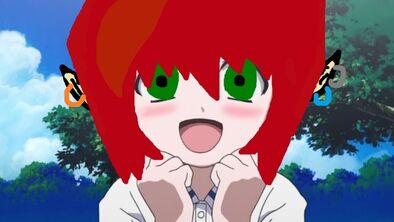 Kaloa is the daugher of Prilicia and Qwaser. She is also the little sister of Tasawer and Danlk. She is kind, stubborn and has a strange curiousity with the past. She is smart and is a skilled fighter and hunter but she is no where near the expertice of her brothers. She is family orientened and she hates being left alone. She is full blooded Konats but she speaks many languages including Mininsan. She is mentored my her brothers and her parents. Kaloa loves her family very much and would do anything for them.
Ad blocker interference detected!
Wikia is a free-to-use site that makes money from advertising. We have a modified experience for viewers using ad blockers

Wikia is not accessible if you've made further modifications. Remove the custom ad blocker rule(s) and the page will load as expected.