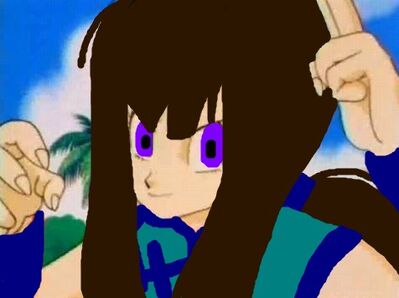 Keiko is the wife of Goku. She is the mother of Talina, Gohan, Goten and Gosena. She and Goku later adopt Goya. Keiko is a fighter and she loves fighting. She joins the Maja Z-Fighters/Gen1 shortly after she and Goku marry. She is kind, thick skinned and stubborn. She is a good mother and would lay down her life for her kids and her family. She has a younger sister named Leein, she loves her very much. She also raises her sister from age 12, at age 18 she enters the WMAT where she meets Goku. Keiko loves her family very much and would do anything for them.
Ad blocker interference detected!
Wikia is a free-to-use site that makes money from advertising. We have a modified experience for viewers using ad blockers

Wikia is not accessible if you've made further modifications. Remove the custom ad blocker rule(s) and the page will load as expected.