Kellalai is the daughter of
Piccolo
and Kat. She is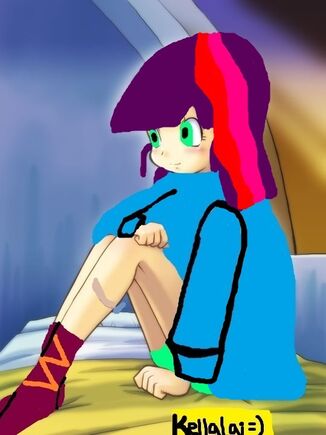 also the twin of
Turk
, she is 3 minutes younger than him. Kellalai is not a really a fighter, but she does have huge reserves of strength. Kellalai is sweet, bubbly and she always knows how to make you smile. She is closest to her twin brother
Turk
she can always count on him. She later falls for and marries
Sanan
, she has a daughter with him. Kellalai though not really a fighter still loves her family and would do anything for them.
Ad blocker interference detected!
Wikia is a free-to-use site that makes money from advertising. We have a modified experience for viewers using ad blockers

Wikia is not accessible if you've made further modifications. Remove the custom ad blocker rule(s) and the page will load as expected.