Loyal or Android LZ is the first android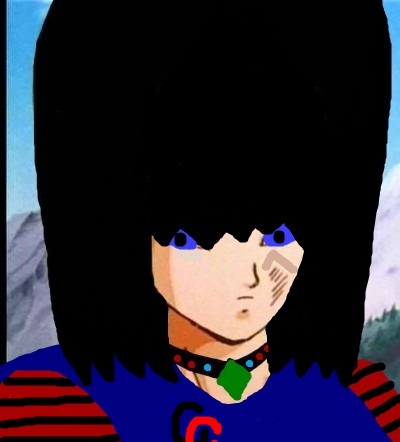 created by
Dr.Cris
and
Crisis
. She is independant, devious but most of all loyal, that is how she got her name. She cares deeply for her siblings and for her creators. She is a very talented fighter and she loves fighting. Loyal leaves
Dr.Cris
after
Crisis
is killed, she never returns.
Loyal's Powers:
Edit
Loyal is a mental and a physical fighter. She has Aerokinesis, Kromokinesis, Psychokinesis and Pyrokinesis. Aerokinesis allows her to be able to control and bend air/wind. Kromokinesis allows her to be able to control cells. Psychokinesis allows her to be able to control and munipulate the minds of others, so she can make them do as she pleases. Pyrokinesis allows her to be able to control and bend fire.
List of Special Techniques:
Edit
-14 Tunnels
-Pyro-Bomb
-Ace in the Hole
-Necro-Beam
-Star Beam
-Galaxy Spiral
-Super Saiyan Energy Blast
Loyal has 1 son. She meets with a human and they sleep together. As a result she gets pregnant. She leaves the man and never tells him about the baby. She flies to North City, where she lives and she gives birth to the baby in her apartment. She names the baby boy Eton. Loyal loves her son dearly and she would do anything to protect him.
Personality:
Edit
Loyal is devious, independant and most of all loyal. She is secretive, quiet and smart. She is cocky, arrogant and very collective. She never lets her emotions stand in her way and they are rarely shown, she doesn't really have a softer side she is very strong. Loyal cares deeply for her family, she loves them very much.
-Is true to her name
-Can go Super Saiyan
-Has black ki
-Is the first android created by Dr.Cris and Crisis
-Her most dormant power is Hydrokinesis
Ad blocker interference detected!
Wikia is a free-to-use site that makes money from advertising. We have a modified experience for viewers using ad blockers

Wikia is not accessible if you've made further modifications. Remove the custom ad blocker rule(s) and the page will load as expected.