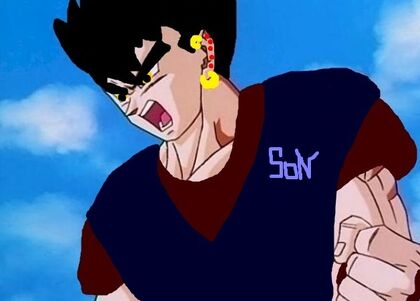 Seth is the only son and oldest child of Akira and Acuro. He is a full blooded saiyan and he comes to Earth with her family, so they can be with her other family that was on Earth. He is loud, brash and kind. He usually keeps the peace between his mother and two younger sisters; Femi and Tabia. Seth is a fighter and he lives on the thrill of a fight. He has pretty thick skin and is as tough as a nail but he has a soft spot for his family and his girlfriend, Tears. They have an instant connection and they train together a lot. They form a friendship and soon they are dating. She is 15 when she gets pregnant with triplets they name; Honesty, Sincerity and Truth. He and Tears marry a year later. Seth loves his family and would do absolutley anything for them.
Ad blocker interference detected!
Wikia is a free-to-use site that makes money from advertising. We have a modified experience for viewers using ad blockers

Wikia is not accessible if you've made further modifications. Remove the custom ad blocker rule(s) and the page will load as expected.