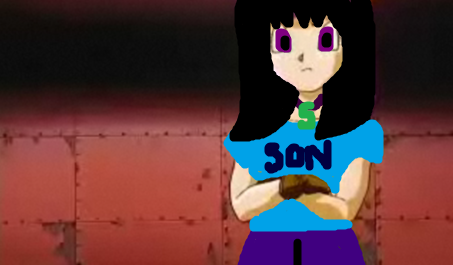 Shirumee is the youngest of Turk and Goya's twins. She is quiet, headstrong, and never misses a beat. She is 1/2 Namekian, 1/2 saiyan but takes on the appearance of a saiyan/human. Shirumee is a fighter and is taught by both her parents. She trains with her sister and looks up to her. Her role model are her parents; Goya and Turk and her godparents; Goten and Tozarit. She is closest to her sister and loves her very much. Shirumee always sees the scientific side of things and she is a bit of a smart allic and a bit of a skeptic in some things. But she is fun and loveable and can get out of almost any situation. Shirumee loves her family and would do anything for them.
Ad blocker interference detected!
Wikia is a free-to-use site that makes money from advertising. We have a modified experience for viewers using ad blockers

Wikia is not accessible if you've made further modifications. Remove the custom ad blocker rule(s) and the page will load as expected.